Richard Hutchins 62 years old homeless artist earns $100,000 in 5 days. Richard is also known as "Drew Hill". Created paintings of celebrities like Muhammad Ali, Halle Berry, Marvin Gaye, etc.
He lost everything when his fake identity was exposed and became homeless for more than 6 years. Instead of focusing on creating beautiful artworks, all he could think about was how long he would survive as a homeless man.
He said, "I haven't seen my work hanging on a wall since 2014".
Richard Hutchins Motivational Story
Richard has been homeless for over 6 years, but his story begins as a child. His dad left when he was young and his mom was never around. He ended up in foster care with basically nothing. He hated his family so much that he decided to start using a fake name – a small detail, yet extremely important part of the story.
As a teenager, he started to get involved with the wrong crowd because he really had nowhere else to go. Growing up in Georgia as a young black man in the 60s was not easy, and he finally found a place where he felt like he belonged.
While the crowd he was rolling with allowed him to make money, drive nice cars, and feel like he made something of himself, it also is the reason he ended up in prison many times throughout his life for white-collar crime. As he went through life, every time he fell down he had nothing to go back to. No family or real friends.
He found that when you have nothing and are down, people will only listen to you if your makeup lies and tell them things they might be interested in.
Charlie Rocket, Founder of the Dream Machines Foundation, and his team travel across the country to help people in every community they visit.
And when Charlie approached Richard on the streets and heard his story…
He made it his mission to get Richard off the streets and bring his dream into reality. The Homeless man has no idea his entire life is about to change.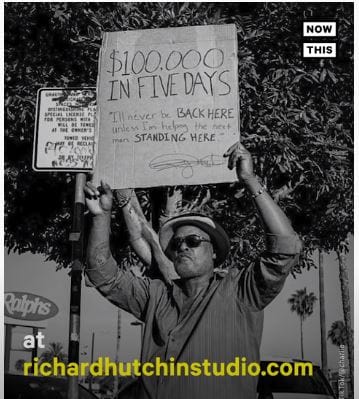 Charlie created an E-commerce site richardhutchinstudio.com to sell Richard Hutchins artwork online.
A group of people wanted to help him and posted the act of kindness on Tiktok and Instagram reel.
Charlie Rocket to him to the gallery filled with all of his paintings. After seeing his paintings in the gallery he became emotional and started crying.
Hutchin's story went viral, and he sold thousands of dollar's worth of art. He will even be featured in an art show in California.
Several celebrities have since taken notice of his work including Will Smith, Steve Harvey, and Chainz.
A GoFundMe has also been set up to help get Hutchins housing. As of June 24, it had raised more than $6,500.
On the 24th of June, 7 pm to midnight, Richard's dream becomes exactly that a reality.
A red carpet event has been created for Richard to showcase his artwork inside the Sofitel hotels and resorts – Los Angeles Beverly Hills…
Richard had surpassed $100,000 in sales for his artwork in just 5 days during a global campaign to get him off the streets.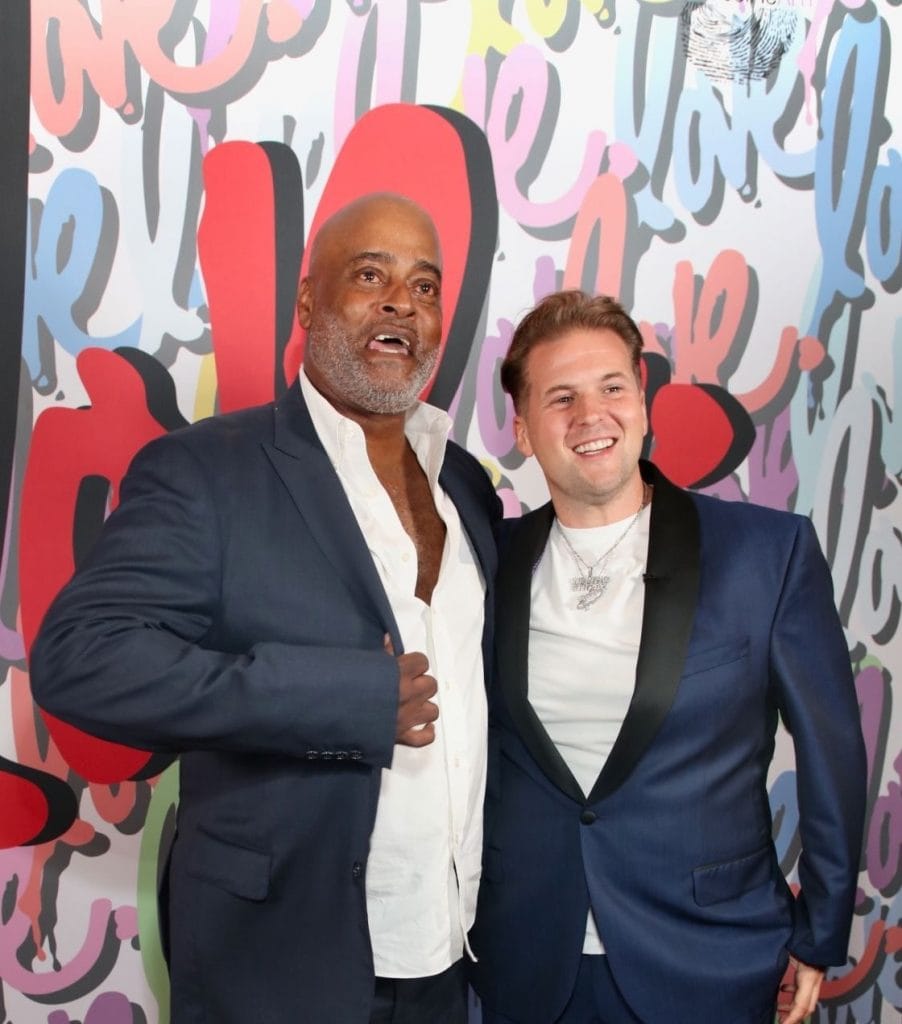 World Famous Homeless Artist Richard Hutchins About His Dream.
He said My dream is to walk in a museum one day and see my paintings hanging on the wall.
Ricard also said that he lost his art studio in a fire in Santa Monica. he stated google him as Drew Hill Celebrity Artist.
He was popular and famous in the United States and is also one of the most prominent celebrity artists.
His works were the reflections or the images of musicians, including Miles Davis, Jimi Hendrix, Michael Jackson, Janet Jackson, and Dizzy Gillespie.
Some of his work also portrayed the images of Bob Marley and Barbra Streisand. Some of the sports heroes were also a part of his work, including Jim Brown, Kobe Bryant, Serena Williams, and Kareem Abdul Jabbar.